The Inertia Cubes
These beautiful 9" cubes deliver smooth, clear sound. The inertia line has borrowed some of the breakthrough technologies that its big brother Wathen Reference has developed. The combination of materials from the mid-woofer's aluminum cone, the large dampening rubber surround and AMT (Air Motion Transformer) tweeters combine to equal something much greater than the sum of it's individual parts.
The AMT tweeters use groundbreaking transducer technology
from the original Heil Air Motion Transformer to provide ultra-clean, detailed,
and dynamic treble output. The pleated ribbon diaphragm of an AMT provides a
large acoustic radiating area condensed into a compact chassis, for extremely
high output and improved power handling. We believe the passion and innovation of an American company like ours will completely reset the market of audiophile listening. We plan to activate the Audiophile passion again. The Inertia Cube is the first bold step to build an incredible audio entertainment experience.

​
---
---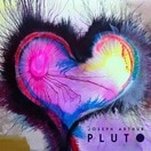 ​
Just wanted to share a bit more acclaim for the Wathen Inertia Cubes. I just finished the first track that I've mixed completely at home in the box using the Cubes as the only monitors, and even used them for some overdub tracking, for the artist Joseph Arthur. Most of the tracks were cut at Werewolf Heart studios in Hollywood, monitoring on Adams A7s, with a set of Dynaudio BM-15s upstairs. When the owner of the studio (also a co-producer) came by with Joseph to track some overdubs and tweak the mixes, they were both blown away by the sound coming from the cubes. The owner actually commented that they sounded better than his Dynaudio BM-15s. Mixing mostly on just the cubes without a sub, I was a little worried that the low end would be a bit out of whack. The tracks were sent over to Lurssen Mastering, where Gavin gave them a proper treatment in a really well tuned studio. I received a call the night they were mastering from Gavin and Reuben there letting me know that everything was translating well - the mix sounded great, was highly dynamic, and the bottom end was tight but not lacking! A little over a year to the day after hearing them on the floor at Summer NAMM, the Inertia Cubes are treating me better with each passing week, even in an untreated apartment bedroom outside of Hollywood being driven by an all stock 60+ year old Sony TA-1130 amp! Here's a YouTube link to the track, which is also available on Spotify, iTunes, and Amazon.
https://www.youtube.com/watch?v=6nGRsj2CjCw
Best,
Chris Constable
---
---